Yes, You CAN Become a Freelance Writer 
So you want to make money from home by writing. It is a great way to make money while staying home with the kids, or by yourself, but it does take some hard work. I can't sugarcoat it and tell you it's all rainbows and unicorns, but it is really nice to wake up when you want, spend the day watching your kids perform at the school play and have as many snack breaks as you can fit in.
And I should know. I started out with zero writing experience, zero college education and zero clue about what I was doing. I read one paperback book on copywriting and threw my hat into the ring. So far so good, I'm over 12 years into this and haven't had to get a second job just yet.
Be A Decent Writer
First things first, there are a few requirements. Nothing hard, don't worry. You should be able to string sentences together without having to rely on a spell checker to correct your grammar every other sentence. We all know how some people write these days: "r u going 2 d party 2nite?" is NOT how you write. If you have ever sent a text like this, posted on Facebook, Twitter or anywhere else with this type of "grammar" just stop it. Stop and don't do it ever again. If a potential client sees this, they will not hire you. Period.
To cover your butt, there are free tools you can use to catch grammar and spelling mistakes. This is a good idea no matter what level writer you are. Grammarly is a good free one.
You don't have to be Shakespeare to be a good writer. You need to be able to connect with your audience. That's the key here. Write in a conversational tone, sound trustworthy and get the point across without sounding like those 2am infomercials and you're in.
Pick a Niche – It'll Make Your Life Easier
The first thing you need to do it pick a niche. Any niche, just pick one. It can be something you have working experience in, something you've had as a hobby for years or even something you want to research and learn more about. But pick something and declare that your niche. You will establish yourself as an expert in this niche and that will bring you more clients and more money. I use the term expert loosely because you don't need to be a college professor or bestselling author on the topic to be an expert. You just need to know more than the basics, easily speak the language and know the jargon used in that niche. There, you're an expert.
It really is that simple because a client in that niche wants to hire a writer who they don't have to teach. They want someone who can do the work and who already knows the topic and how to reach their audience. That alone will make you more desirable as a writer to a client in that particular niche.
Find Your Own Clients
Reach out to clients. Job boards only go so far. You can find freelance writing job boards and apply to the positions that look promising, but keep in mind there are probably about 75+ other writers applying to those same spots. You need to be able to find clients and reach them on your own. This is why picking a niche is so important. You can do a quick google search with your niche topic + write for us, or + freelance writer needed, or + search for your topic + start-ups or just about anything you think will find companies in your niche who need writers. You can also just look up great companies in your niche and check out their site. Check to see if they have a blog, have an email newsletter, have products listed online, etc. Anything that needs to be written could be written by you.
It doesn't matter if you are contacting very small businesses or huge, international corporations, if you find the right person of contact, you can get in there.

Do A Good Job
Once you find a client to contact and work with, all that's left is to do a good job. A really good job. Good enough so that this client keeps you around, gives you more work and won't complain when you eventually raise your rates. You also need them to give you a good testimonial and spread the word. They won't do that if you suck.
What does it mean to do a good job? It doesn't mean doing a perfect job, so don't stress yourself out. Believe me, no writer is perfect. It means following direction, writing like a normal, educated person and most importantly, turning in your work on time. This seems silly, since you can kind of set your own deadlines, but you'd be shocked at how many freelance writers don't stick to their own deadlines. When you do a great job and miss your deadline by 2 months, you can count yourself out of the running for another project from this client. When you do a pretty good job and meet your deadline, you'll end up with a happy client. If you do a great job and come in ahead of the deadline, you'll have yourself a dedicated client who will gladly pay your fees and give you more work.
Ditch the Crappy Clients
Keep in mind that not every client is worth your time. Some just aren't worth it, no matter what the fee is. Ironically, the worst clients are almost always the ones who pay the least and are the most demanding. Kind of like how I am when shopping for a good toothbrush. I really want the best one, but I don't want to pay more than a few bucks because it's only going to last me a month or two. Well momma, you aren't a toothbrush. No matter how far along you are in your freelance writing career, the first day or the 10th year, you are worth far more than you believe.
These are literally the only things you need to do to establish yourself as a freelance writer. Don't let anyone else tell you otherwise. If you think you can do these easy steps, check out the next action step you should take right here: 5 Simple Steps To Getting Paid As A Freelance Writer.
I'm here to help!
If you have any questions or you need help on any of these steps, just drop me an email. I'd be happy to help you get started as a freelance writing mom!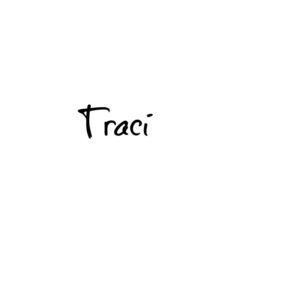 Start the course today!
Get the 7 day course and get started on your freelance writing success story!